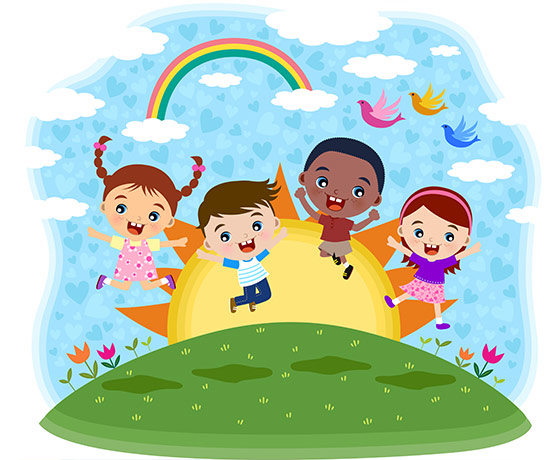 Welcome to
Little Duck Day School
Little Duck Day School is a private, NJ licensed childcare center, educational center and premier preschool located in Florham Park, NJ. Established in 2000, we offer full and half day programs for children between the ages of 6 weeks and 5 years old.
The staff at Little Duck Day School have taken deliberate steps to encourage each student to experience their personal potential. Our attentive staff makes every effort to stimulate and engage every child and to promote learning in a fun way in which each student can reach their age-appropriate academic aptitude. Little Duck Day School encourages the academic, emotional, physical and social development of your child in a safe, stable, happy, respectful and healthy environment.
Frequently Asked Questions
How to enroll your child to a class?
Interested in good preschool education for your child? Our kindergarten is the right decision!
AN EXCITING EXPERIENCE WITH OUR LITTLE DUCKS
Little Duck Day School offers flexible schedule options. We provide full and part time options. We also offer full day and half day options. Up to 3 hours would be considered a half day. Anything over a 3-hour time span is considered our full day. There is a nonrefundable deposit, monthly/weekly payment options, full day can be dropped off anywhere between 7 and 6, full day over 3 hours.
What the parents say
"We currently have two children attending Little Duck and we have been very happy with the care and instruction they receive. The school does an excellent job of selecting teachers and aides that are friendly, knowledgeable, and communicative, and it shows in how much both of our children have learned during their time at the school.  It's good to see that they let 'kids be kids' while still ensuring that good behavior is followed - a delicate balance any parent can appreciate."
The Christ Family
"As new parents, we had no experience with daycare. We wanted a place that would be safe, educational, and close to home. We found what we were looking for and more with Little Duck Day School! The staff is great, from the first day they made us feel comfortable and our son warmed up to them immediately. The Director Amanda is especially wonderful. She was very flexible, understanding, and always makes herself available in case you have any questions or concerns."
The Papageorgiou Family
"Both of our children started at Little Duck when they were 14 weeks old. Now aged 3 and 4, they are still full time students at the school.  I attribute a great deal of their social and developmental growth to the teachers and structured curriculum. The staff is extremely attentive, professional and patient.  The school fosters a comfortable and fun learning environment. It is such a relief to drop our children off in the morning knowing they are in good hands throughout the day."
The Rapone Family
"I consider the Little Duck Day School to be an excellent choice for the parent or guardian who wants a playful atmosphere and wonderful learning environment for their child.  I have left both my son and daughter in their care for the last seven years and I can say, without a doubt, that the Little Duck Day School has been tremendous for their academic, social, and emotional development."
The Begley Family
Little Duck Day School has superseded our expectations. Our Daughter has attended Little Duck as an infant in the daycare and now is in Pre-School 2 at Little Duck. She loves going to school and has developed tremendously in so many ways especially educationally. We are so pleased on how the wonderful teachers and all the staff nurtured her from infancy to now a toddler from teaching her all the educational skills, manners, basic listening, following rules,art & crafts and the list goes on, as well as the individual tender attention when required. They all take a special part in the growth of my daughter. I'm so grateful for all of the staff. I highly recommend Little Duck. It truly is a family environment.
The Tompkin Family
"My 3.5 year old started Little Duck after having an awful preschool experience at another school.   Amanda and the staff at Little Duck welcomed him with open arms.    His transition was smooth and he is back to being a happy little boy!    Miss Amber creates lessons that are fun and engaging and all the extra-curricular activities are an added bonus."
Dana Carsillo
May 10th, 2019




Muffins for Moms

June 14th, 2019




Donuts for Dads

Date to be announced




Family Fun End of the Year Carnival

July 4th, 2019




July 4th Parade
What's Happening With Our Little Ducks?
Nam libero tempore, cum soluta nobis est eligendi optio cumque nihil impedit quo minus id quod maxime placeat facere possimus,...
Read More
But I must explain to you how all this mistaken idea of denouncing pleasure and praising pain was born and...
Read More
How To Enroll Your Child?
Amanda Wortmann, Director
3 James Street / 11 Hanover Road, Florham Park, NJ 07932
P: 973-822-8100
 Little Duck Day School encourages the academic, emotional, physical and social development of your child in a safe, stable, happy, respectful and healthy environment. Please come see for yourself, call today to make an appointment to preview our facility. Your child deserves our best!